Subaru Accessories Available at Palm Springs Subaru In Cathedral City!
Whether you own a Subaru Legacy, Crosstrek, or any other Subaru vehicle, our team at Palm Springs Subaru in the Palm Desert area can help you find the accessories you want. In the Indio area, you may find that you wish to have crossbars for biking or kayaks that you take to the water. There are also cargo carriers that are great for expanding the space in your Subaru for your luggage when you leave the La Quinta area.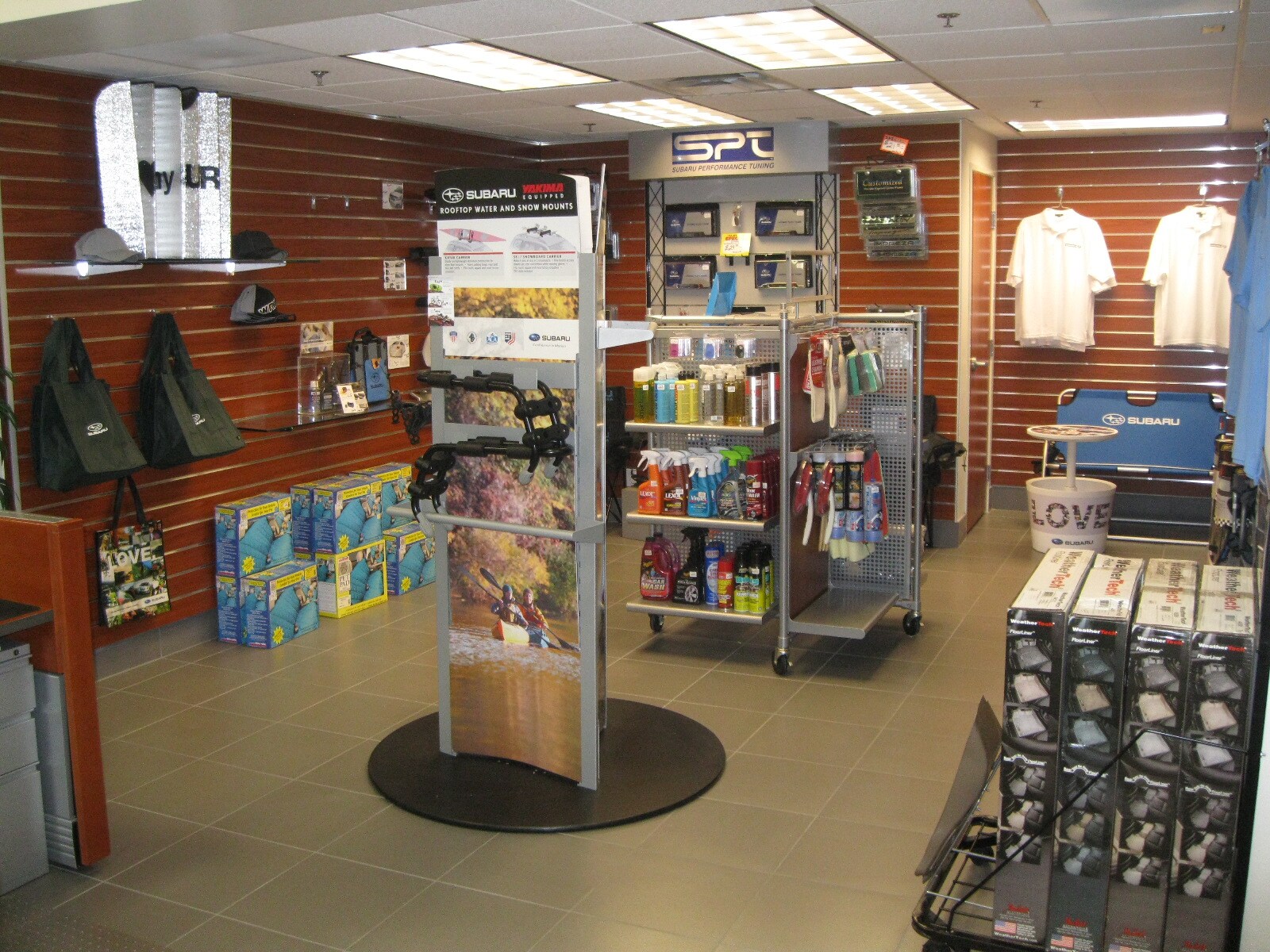 Accessories for Cargo
If you regularly travel outside of the Palm Desert area with friends and family, you may want to consider a cargo carrier or a cargo basket for the roof of your Subaru. This may also mean that you need a crossbar set to attach these accessories to the top of your vehicle.
You may also want a cargo cover to conceal the items that you have in the back of your Subaru. A cargo net is also a great idea to keep things from rolling around in the back of your Subaru and becoming disorganized. There are also cargo organizers that are great for small items in your SUV or even bags of groceries that you'd like to keep stable as you go up rocky terrain. A cargo tray is great if your pets ride in your SUV or you just like an easy way to keep your carpet clean.
Media Accessories
There are media accessories for your Subaru after you purchase it. Whether you bought your Subaru in the Cathedral City area or somewhere else, we should be able to help you find replacement accessories or add-ons for the media and console area of the Subaru you drive. You may want to upgrade your stereo or speakers in your Subaru, and our team can make sure that the parts are ordered for your new sound system. There are also replacement media hubs and satellite radio kits available.
Accessories for Pets
Subaru offers an extensive line of accessories for your four-legged friends! They want your pets to be as comfortable as possible no matter how long your trip. There are pet bowls available that are portable and minimize spills. There is also a pet ramp for your Subaru for smaller or older pets. If you choose not to have a kennel, there are pet-friendly seat protectors and cargo liners available for your Subaru. Indio area shoppers will find harnesses for pets ranging from small to extra-large, which will help to ensure that they are safe while driving. If you are a pet lover that wants the world to know, consider a Pet Lover license plate frame!
Vehicle Protection and Security
You may want to add some accessories to your Subaru in the Palm Desert area for protection and security. This category includes accessories such as battery warmers and body side molding. There are also bumper covers and car covers for added safety while your Subaru is stored. You may also want to add fog lamps and all-weather floor mats for the cooler and wetter months.
Stylish Accessories
There are many accessories to personalize the style of your Subaru. The availability depends on the Subaru you own. Consider valve step caps in chrome, black, or STI for your Subaru BRZ. There are also unique license plate frames that give your Subaru more style. You may want to check out the illumination kits, fuel door kits, and chrome fender kits to give your Subaru a custom look!
Order Your Accessories Through Palm Springs Subaru
You can easily order your genuine Subaru accessories through our dealership using our simple and secure order form. If you have any questions about what might work best for your vehicle, give us a call or email today!